Ceramic Dental Implants
(Metal and Titanium Free
)
holistic biological iaomt dentist charlotte, nc
Paul Plascyk, D.D.S.
I have taken numerous courses on dental implant (tooth implant) therapy and have incorporated dental implants into much of my patient care. This dental implant training included a two year hospital residency program at Nassau University Hospital (click) in New York where much of the training involved dental implants and cosmetic dentistry and dental reconstruction (click). In addition, I completed a two-year post-doctoral certification in dental implants at New York University School of Dental Medicine (click).

My staff and I are very proud that we replaced so missing teeth for people over the years. There is nothing in dentistry that brings more happiness to a patient than a replacing one or more of their missing tooth with functional and natural looking implants. Our final implant results are healthy and enduring. We accomplish this by incorporate holistic (click) and 
bite balancing  therapy (click) with all our implant therapy. 
Depending on a patient's desires and concerns, I place both titanium and non-metal or ceramic (zirconium oxide) implants.
Zirconium oxide (non-metal, non-titanium) dental implant



 How dental implants can replace teeth: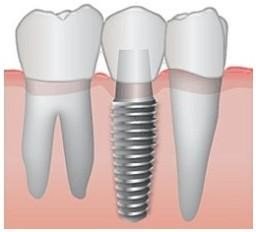 An implant supported crown.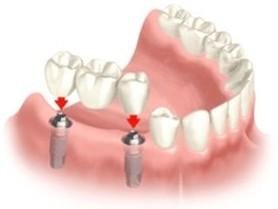 An implant supported non-removable bridge.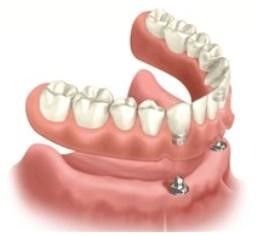 An implant supported removable denture.