about us
Holistic Biological IAOMT Charlotte, Nc dentist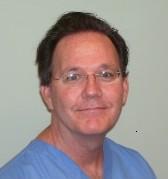 Paul Plascyk, D.D.S.
Home town: Plainview, New York
Undergraduate: Niagara University , B.S. Biochemistry
Dental School: University at Buffalo , D.D.S.
Post Doctoral Training and Certifications: Two year General Practice Residency at
Nassau University Medical Center, East Meadow New York; Two year Dental Implantology Program at New York University School of Dental Medicine . Branemark Implant System , Certified in Invisalign , Certified in Dental Ozone Therapy by the  American College of Integrative Medicine and Dentistry. SMART (Safe Amalgam Removal Technique) Certification from the IAOMT.
Other: Researcher in a clinical study of Dental Ozone therapy by the
American College of Integrative Medicine and Dentistry. Research assistant for a study by the Environmental Protection Agency at Love Canal, NY, Awarded research stipend from the National Science Foundation at Hunter College.
Memberships:
International Academy of Oral Medicine and Toxicology
American Dental Association 
North Carolina Dental Society


Dr. Plascyk is very proud of his staff. Each staff member is experienced and highly skilled in the dental field. Although they have had opportunities to work elsewhere, they all continue to work with Dr. Plascyk because of his quality of patient care and holistic philosophy of treatment. Kathy Cole is his office manager. She has over 25 years of experience in the dental field and is a great resource for patients with questions about dental care, insurance and payment options. Patients cannot say enough positive things about Kathy. Adriana Monserrate is our dental assistant with over 20 years experience. She is an invaluable asset to Dr. Plascyk's clinical care. Anne Bynum is our dental hygienist. She has over 25 years of clinical experience and delivers a high standard of dental hygiene therapy and knowledge to our patients.

Dr. Plascyk uses the following dental laboratories for his cases: Carolina Dental Ceramics, Sherer Dental Lab and Great Lakes Orthodontics.

Finally, Dr. Plascyk does most of the treatment patients require. However, there are times when patients need to be referred to a specialist. Dr. Plascyk uses a top team of specialists which include, oral surgeons, orthodontics, oral pathologists, periodontists and pediatric dentists.