Surgery-free Periodontal Laser Dentist 
holistic biological iaomt dentist chalotte, nc
Paul Plascyk, D.D.S.
Periodontal disease is a bacterial infection and is discussed below. Proper and consistent home-care (brushing and flossing) is needed to prevent and control periodontal disease. However, you must understand that their are several things that contribute greatly to periodontal disease. These include:
1) An unbalanced bite 
2) Smoking (see bottom of this page) 
3) Diabetes (see bottom of this page)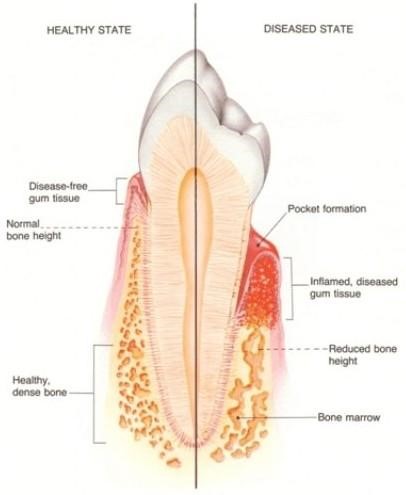 Periodontal disease on right side.
Along with traditional therapy, we treat periodontal disease with ozone therapy and laser therapy (see below). 
Oxygen-ozone gas and ozonated water 
being applied in the gum pocket.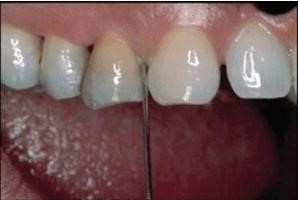 Laser Therapy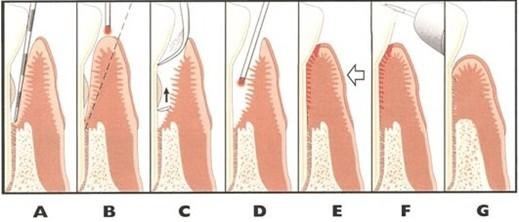 Steps for laser treatment: Gum pocket is measured (A), laser removes inner layer of gum pocket (B), root surface of tooth is cleaned (C), laser is used to minimize remaining bacteria in pocket (D), gum tissue is pushed back onto tooth (E), The bite on the tooth is adjusted to minimize stress on the tooth (F), healed gum pocket (G) 
Periodontal laser therapy
Click on the following video for information on periodontal disease and smoking:


Periodontal (gum) disease and smoking.
Click on the following video for information on periodontal disease and diabetes:


Periodontal (gum) disease and diabetes